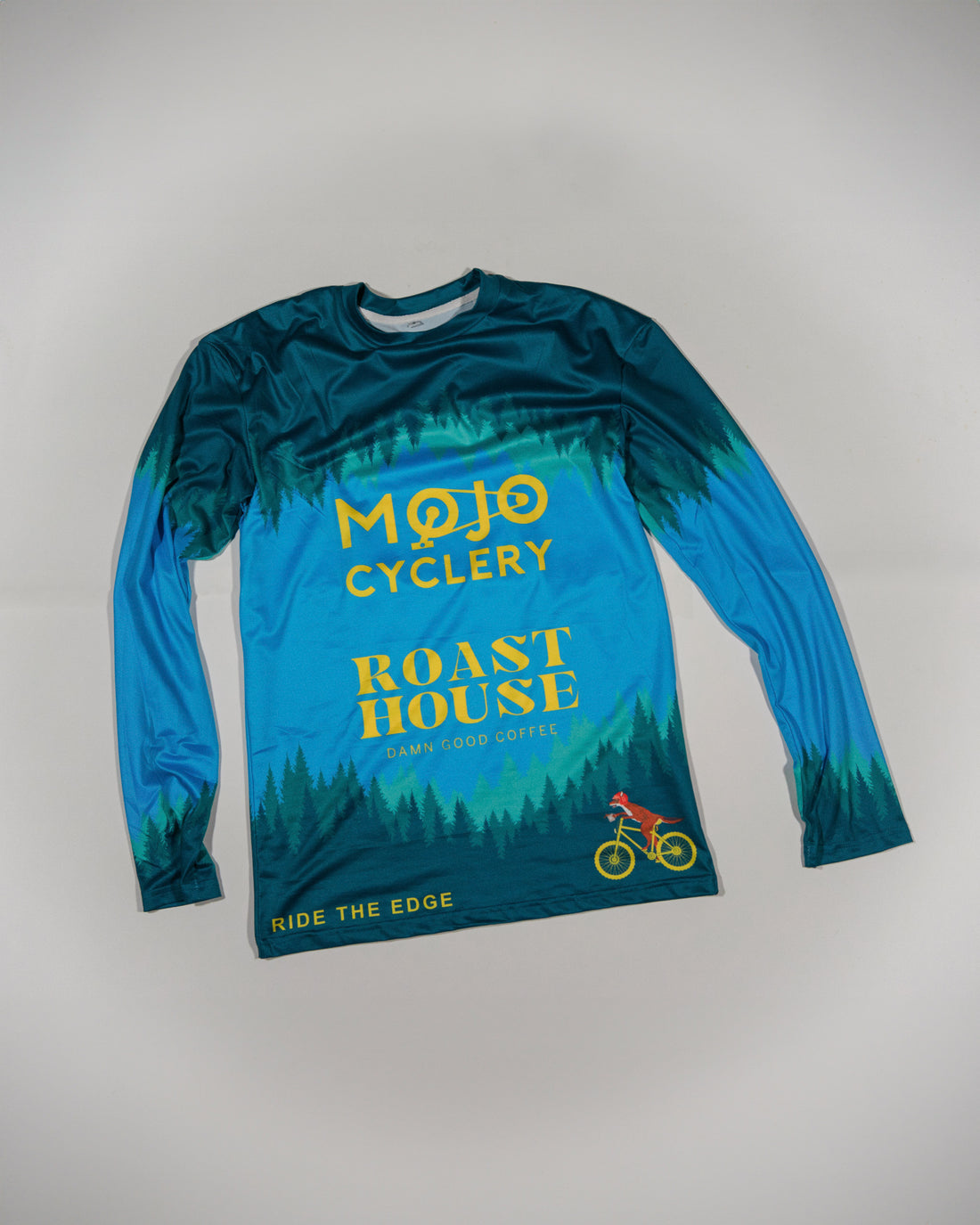 Mojo Cyclery Collab Tech Shirt
Since the beginning, our love for Spokane's cycling culture has drawn us to pour thousands of free cups of coffee at bike races, group rides, and events.
We partnered up with our friends at Mojo Cyclery, the kings of gravel in Spokane, to create a collab northwest athletic long-sleeve. Sporting a forest pattern from the arms up the chest with Mojo and Roast House brand marks. A little Easter egg of our latest Ride The Edge homie ripping on a mountain bike along the bottom seam. 
Fit is a loose athletic material fitting comfy and true to your preferred t-shirt size.