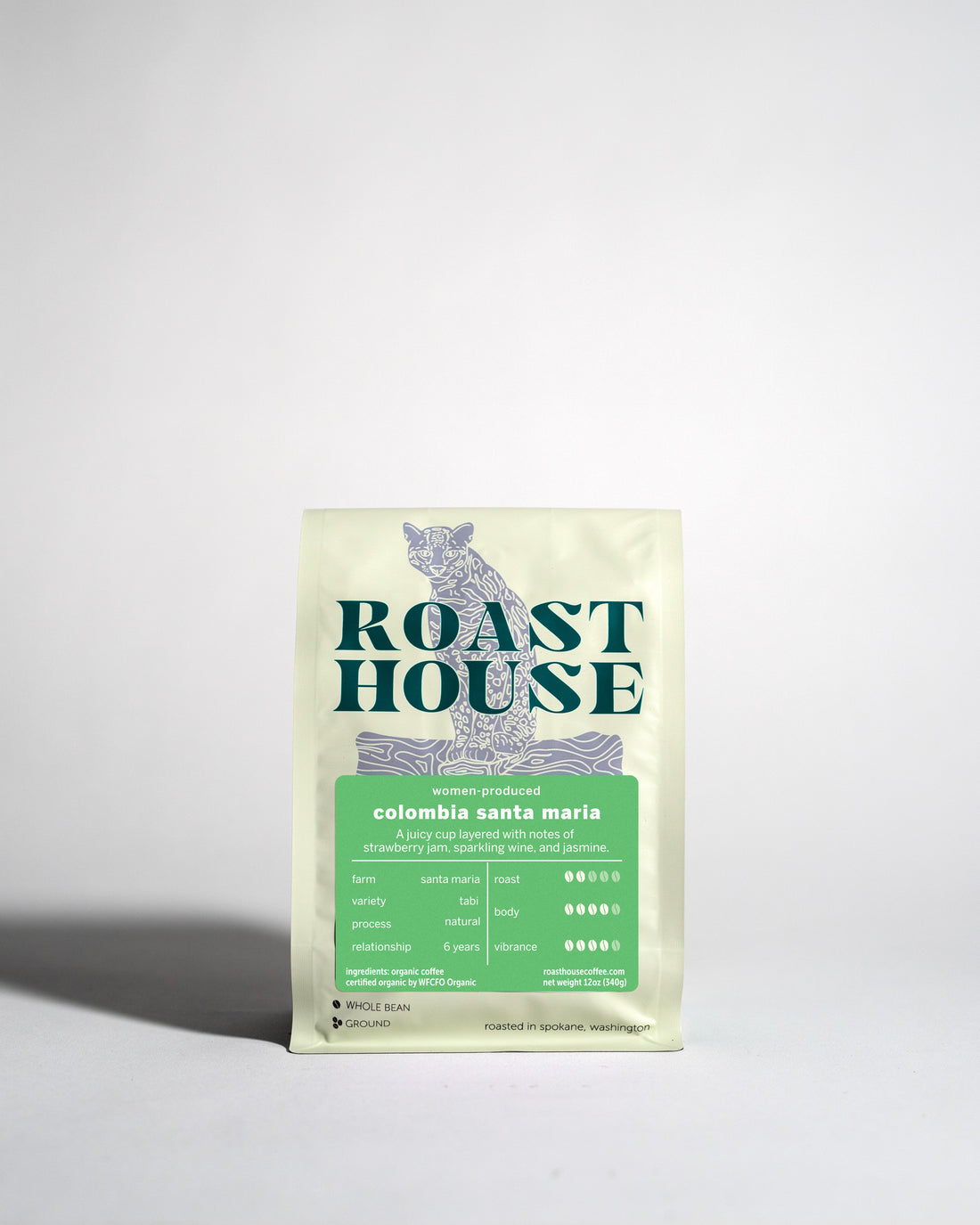 Organic Colombia Santa Maria Tabi Natural
A juicy cup layered with notes of strawberry jam, sparkling wine, and jasmine.
Notes from our sourcing partners at Ally Coffee:

"Finca Santa Maria is one of nine farms within Hacienda Cafetera La Pradera in Aratoca, Santander, Colombia. Santa Maria is run by 22 women, all heads of household, and follows La Pradera's mission of strengthening the Santander coffee cluster, contributing positively to the community, and producing coffee in harmony with the natural world.
Finca Santa Maria is certified with the Con Manos de Mujer seal, verifying that it was produced by the hard work of women coffee producers. They share the labor of planting, tending, pruning, harvesting, and processing the coffee. La Pradera also involves both locals and visitors in the operations of the farm, inviting everyone to visit and see the hard work that the women of Finca Santa Maria have undertaken."
Tabi variety is grown in the Santander region of Colombia at about 1,775 meters above sea level before being processed using the honey method.
happy people and happy plants at
Santa Maria