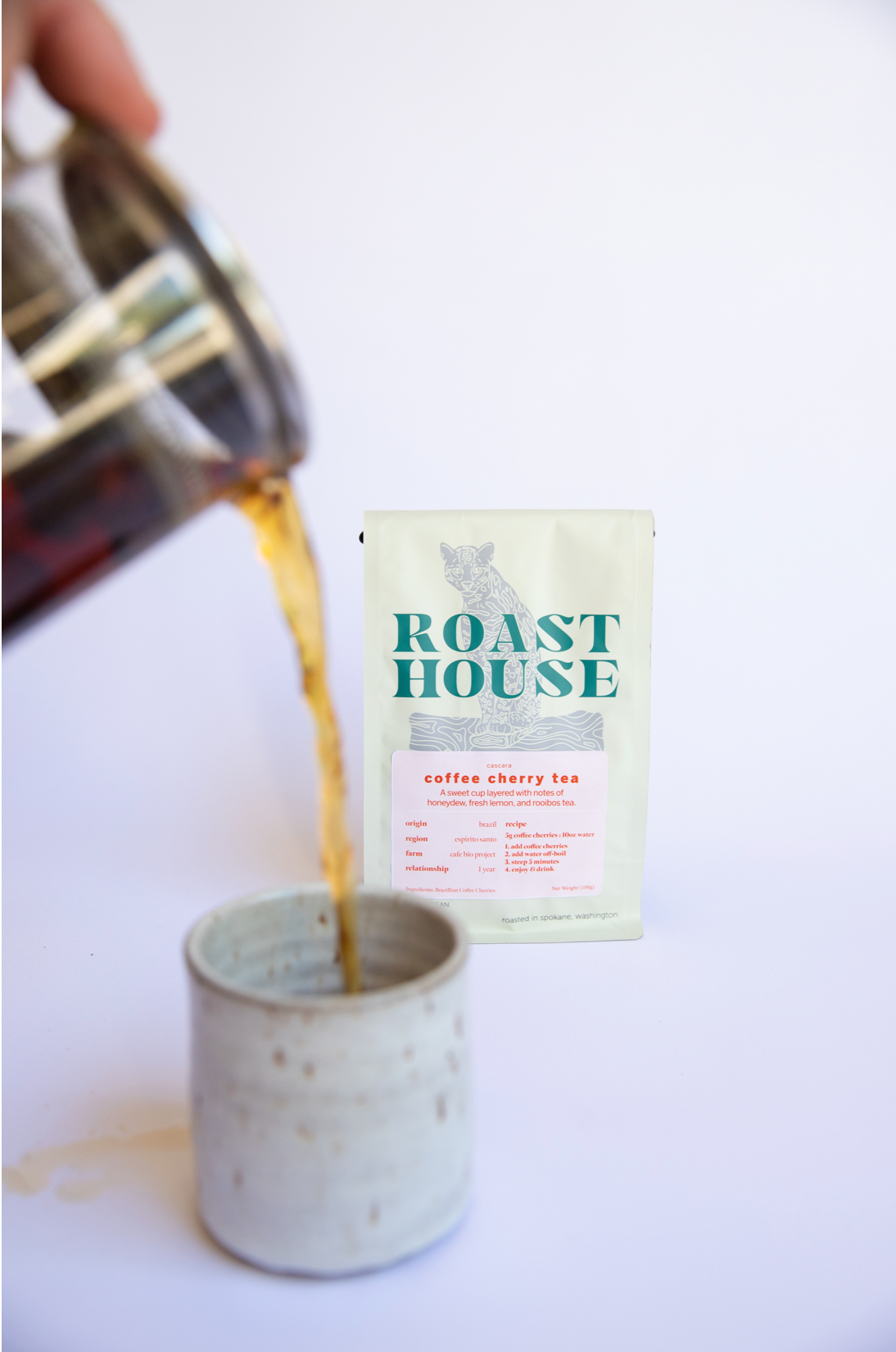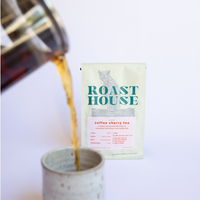 Coffee Cherry Tea (aka Cascara)
A sweet cup layered with tasting notes of honeydew, fresh lemon, and rooibos tea.

Our favorite recipe is 5g per 10 ounces of water steeped for 5 minutes in filtered water just off-boil.
Coffee Cherry Tea
Cascara means "husk" in Spanish and is used to describe the skin of the coffee fruit that has been removed during depulping and brewed as a tea-like beverage. This is a fun way to get to taste the fruit that your coffee grows in. 

Thanks to the sourcing work of our friends at Cafe Imports. we are excited to offer this cascara and the producer information:

"This is a Cascara offering from the Café Bio Project in Espirito Santa, Brazil, which operates on about 230 hectares of land where over 300,000 coffee trees are currently planted. Among these trees, you can find a number of diverse varietals, including red catuai, yellow and red catucai, red catucai-acu, yellow caturra, experimental gesha, pacamara, and yellow arara.
Café Bio Project is considered a biodynamic farm, grown within an agroforestry system. Similar to an organic farm, on a biodynamic farm, you won't find any pesticides, fertilizers, herbicides, or other toxins common in chemical agriculture. Beyond these practices, biodynamic farming includes systems that support bio self-sufficiency.

Farming practices at Café Bio Project have the potential to improve the quality of life for farmers, members of the community, and the local biosphere by preserving soil, protecting water resources, and reducing carbon emissions. With continual effort, ingenuity, and investment, the farm is working towards planting new varietals, experimenting with soil and plant processes, improving post-harvest procedures, utilizing different fermentation practices, and building new partnerships."