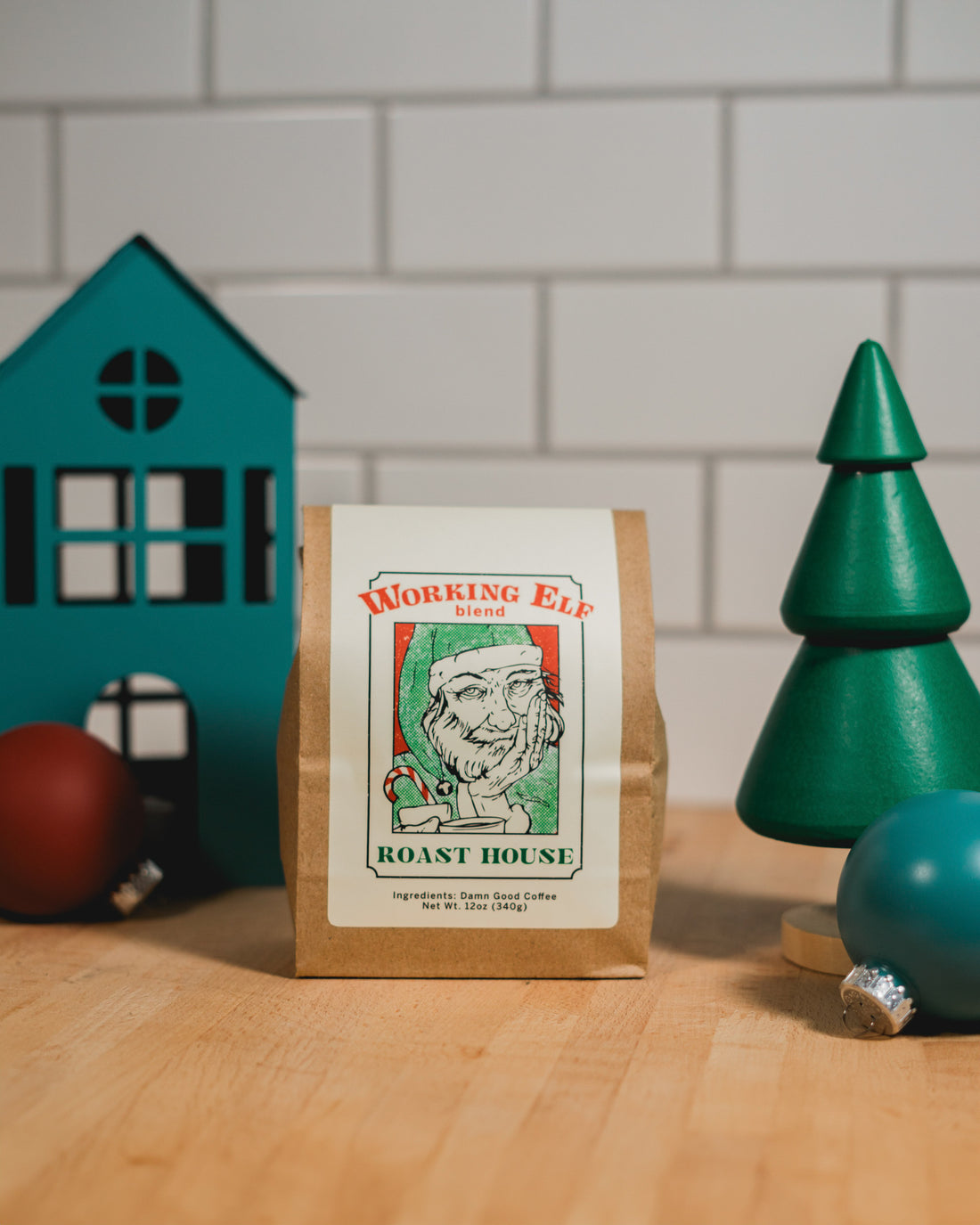 A sweet cup layered with notes of maple donut, cherry jelly, and candied orange.
Our annual holiday blend, Working Elf, is back for the season! Inspired by those who carry the load the other 364 days of the year. Dedicated to the people who spend their time doing what needs to get done. This year, we pulled together 3 of our longest relationship coffees- Ethiopia Suke Quto, Peru Rutas del Inca, and Colombia Santa Maria Tabi.
our blending approach
Many moons ago, coffee traders thought it'd be a good idea to take two different origins with vastly different cup profiles and combine them to make a super blend of deliciousness.

To honor the industry tradition, we take our long-term relationships with cooperatives and producers to create our line of house classics. While coffee as a plant changes in quality yearly, we work to ensure the flavor profiles of our blends remain predictable and comforting.