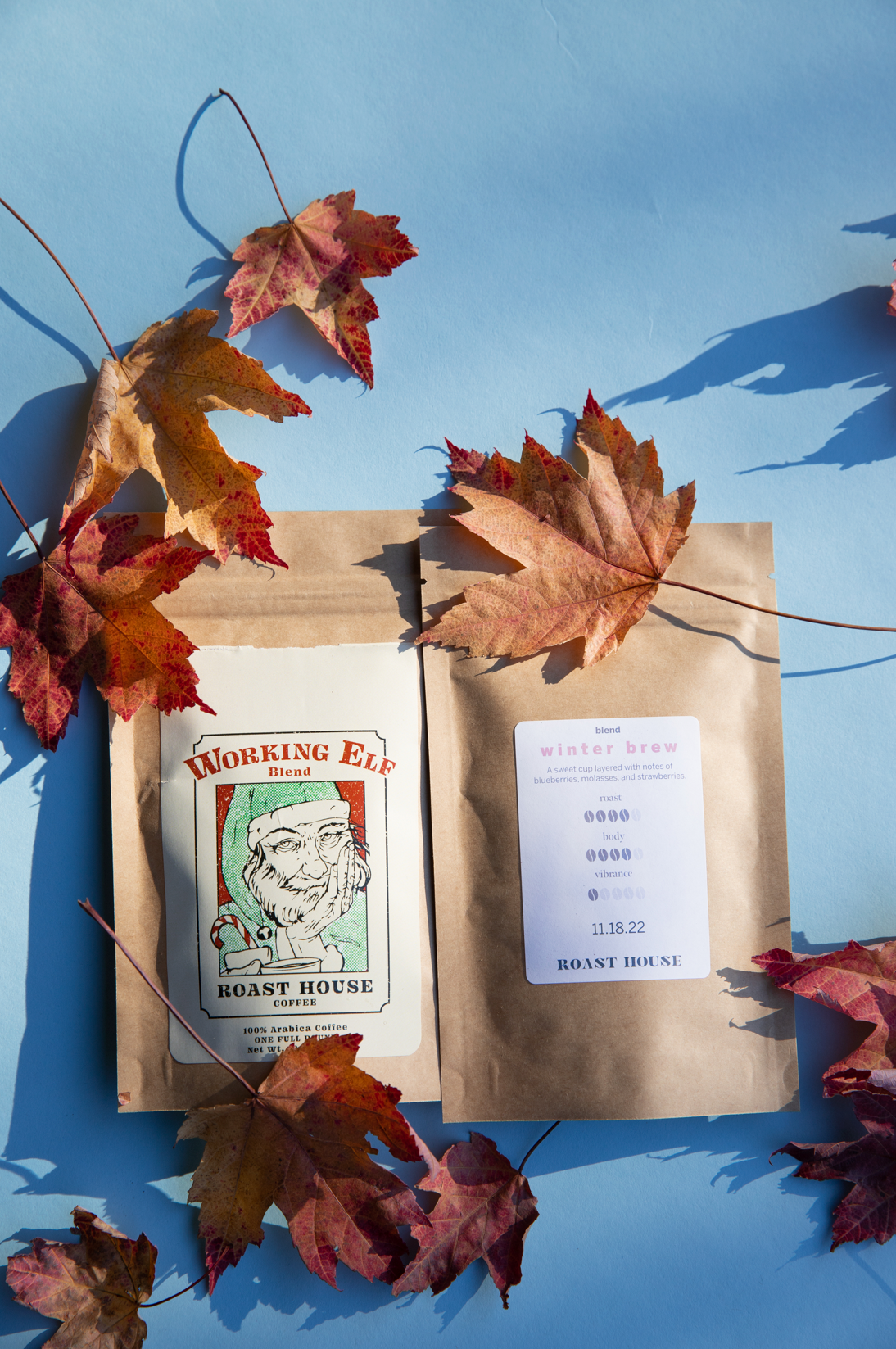 Need a perfect holiday gift that screams Happy Holidays? 

Perfect gift for yourself or others! Always have a great mix on hand to entertain and keep it funky.

With 2 100g bags of our favorite seasonal coffees - Working Elf and Winter Brew, you can experiment and find your favorite.
our blending approach
Many moons ago, coffee traders thought it'd be a good idea to take two different origins with vastly different cup profiles and combine them to make a super blend of deliciousness.

To honor the industry tradition, we take our long-term relationships with cooperatives and producers to create our line of house classics. While coffee as a plant changes in quality yearly, we work to ensure the flavor profiles of our blends remain predictable and comforting.